15 Ocean and Sea Life Stencils That Are Sure To Make a Splash
It is said that life on Earth began in the vast oceans, and it isn't hard to believe. After all, evidence shows that sharks are older than trees! There are creatures in the sea whose genetic lineage goes back further than anything that lives on land. The scope of our oceans – both in terms of time and in size – is truly incomprehensible.
Perhaps that's why people are so entranced by the oceans. Whether it's chilling by the beach with a cold drink, snorkeling in the ice-blue waters of the Bahamas, or taking a cruise ship across the Atlantic, humans are naturally drawn to the sea and all of the creatures that live there. Is it because we're itching, deep down, to return to our original home? Or is it just because we get a kick out of the majesty and beauty of it all?
We can't necessarily answer these weighty questions here at Stencil Giant, but we do know that there is something unbelievably special about the seas of this world. But even if you'll never have the chance to scuba dive or observe Great Whites from a shark cage, you can introduce the vast mystery of the ocean to your landlocked world. You don't even need to be an artistic professional to do so! With the ocean and sea life stencils sold here, you can transform any space into a living tribute to the seven seas…and all of the strange creatures who make it their home. As long as you can hold a stencil in place (or tape it down) and use a spray paint can (or even a marker), you can make images that would rival any artist's canvas.
Want to see a selection of our best ocean and sea life stencils? Let's check 'em out!
You can practically hear this stencil roaring from the depths of the murky sea! Now, we understand that sharks don't actually roar (contrary to what you may have learned from Jaws IV), but that certainly doesn't take away from the pure element of ferociousness we get from this image. Humans are terrified of sharks (thanks in no small part to the movie series we already mentioned), but we are fascinated by them at the same time. There's a reason why "Shark Week" is an annual ratings phenomenon, and there's a reason why our Shark Stencils are among our top sellers. If you need a picture-perfect depiction of a shark, you've got it. Unless, of course…you need a bigger boat.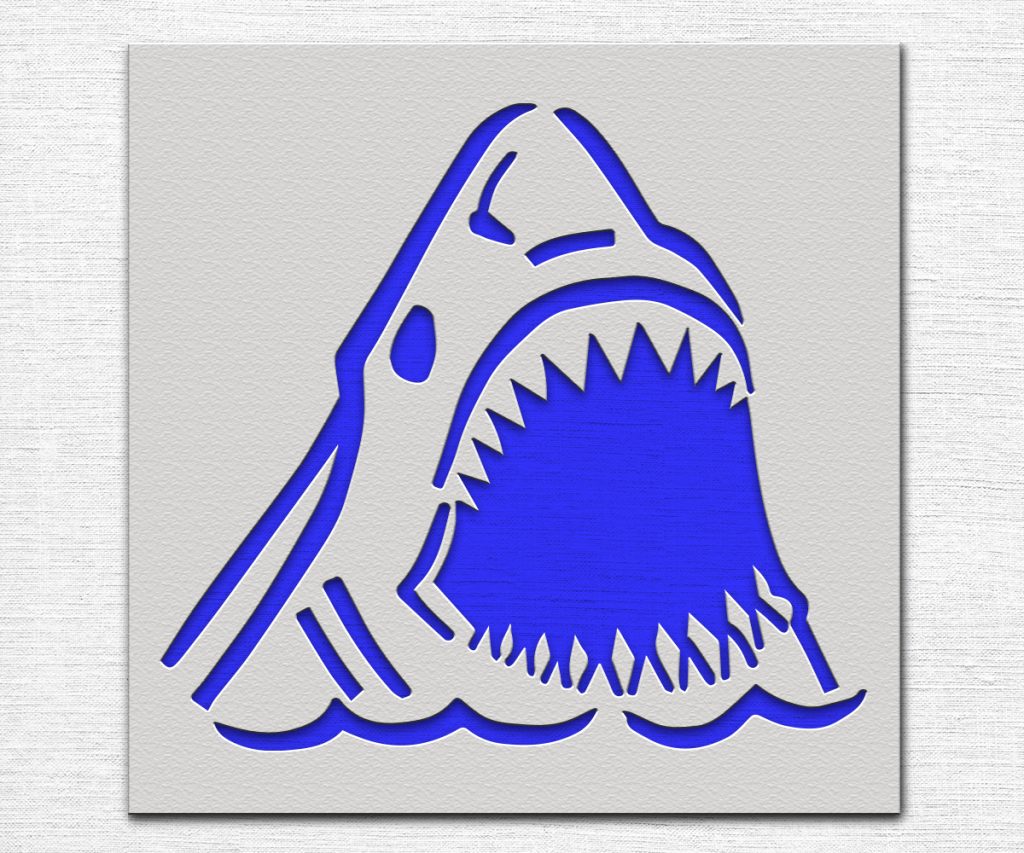 Did you know that octopuses are among the smartest creatures in the ocean? Unlike whales and dolphins, who are known for their intelligence, octopuses have slid under the radar in this respect. Maybe we're too weirded out by their bizarre appearance to believe that this alien-like animal could possibly be smart as well. Perhaps the implications are too enormous to conceive; if an octopus is this intelligence, what do we really comprehend about the undersea kingdom? Well, these creatures may be misunderstood, but they remain wildly popular for their unusual form. Recreate that form with this beautifully symmetrical stencil!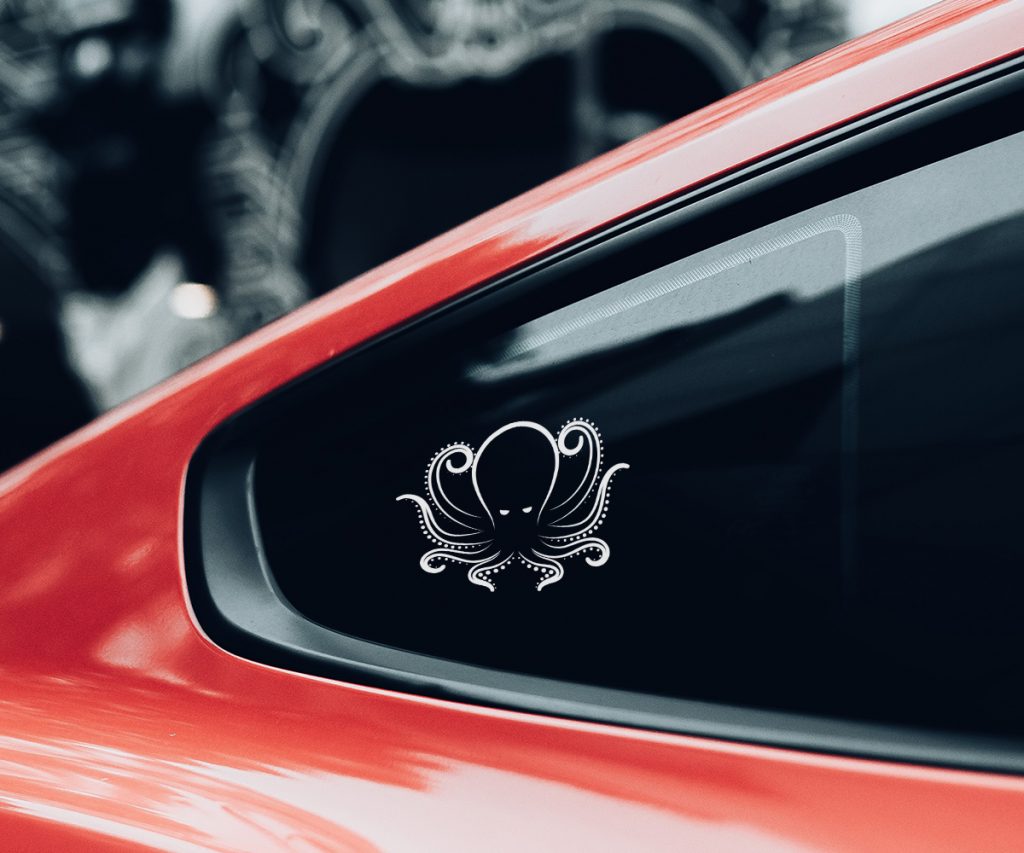 Is there anything more beautiful than a perfect sunset over the ocean? If you've never had the opportunity to witness this stunning scene for yourself, make plans to do so soon! But even if you've never had the chance, you can do justice to that remarkable beauty with this Sunset Stencil. With no more talent than it takes to shake a paint can, you can replicate this gorgeous image onto the surface of your choice. Wouldn't this look amazing on the cover of your personal journal? The sun and the ocean both represent forms that are almost too vast and enormous for the human mind to believe; you can "borrow" from that beauty with this detailed stencil.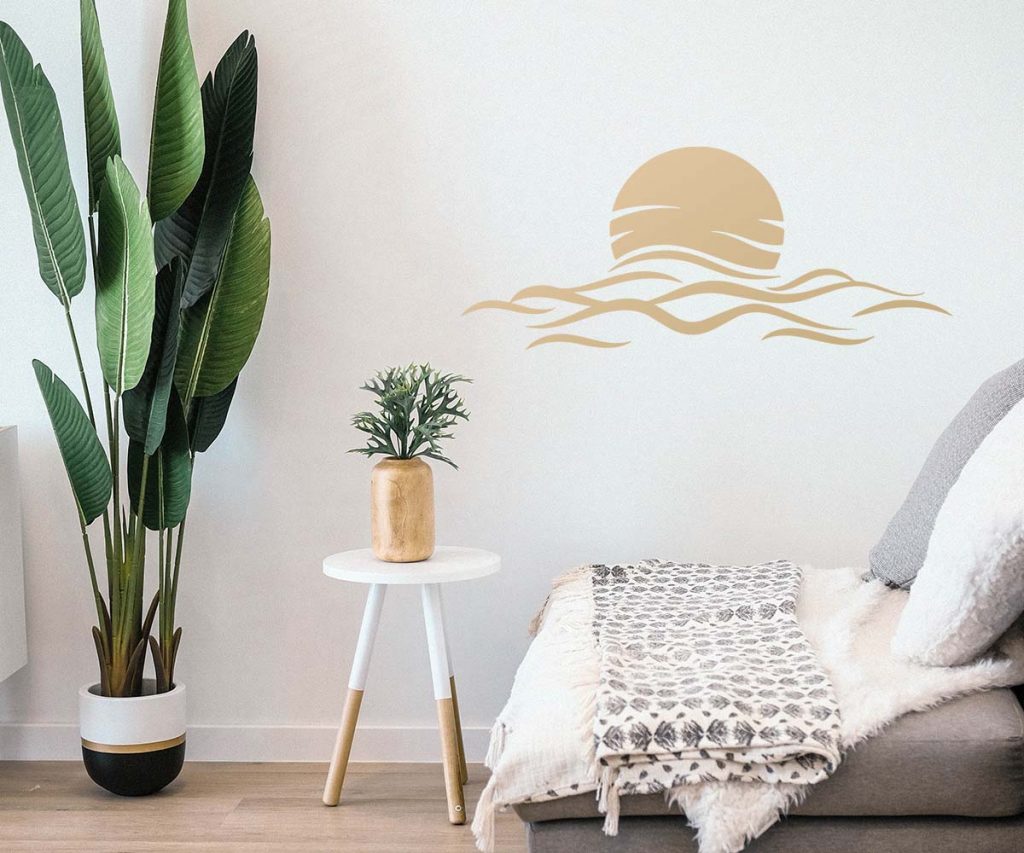 Part of what people love about the ocean is that it is an environment rich with possibilities. Imagine our collective recreational opportunities with all of the extraordinary water activities taken out of the mix. Things would quickly get dull indeed! If you or someone you know enjoys sailing the high seas, they'll love this Sailboat Stencil. With the words "Sailing" taking the form of the water underneath the boat, this is an image that would be perfect for a sailor's boathouse, if not on a discrete wall of the sailboat itself. If you have a kid who loves sailing, he'll also get a big kick out of a picture like this in his bedroom. Just saying.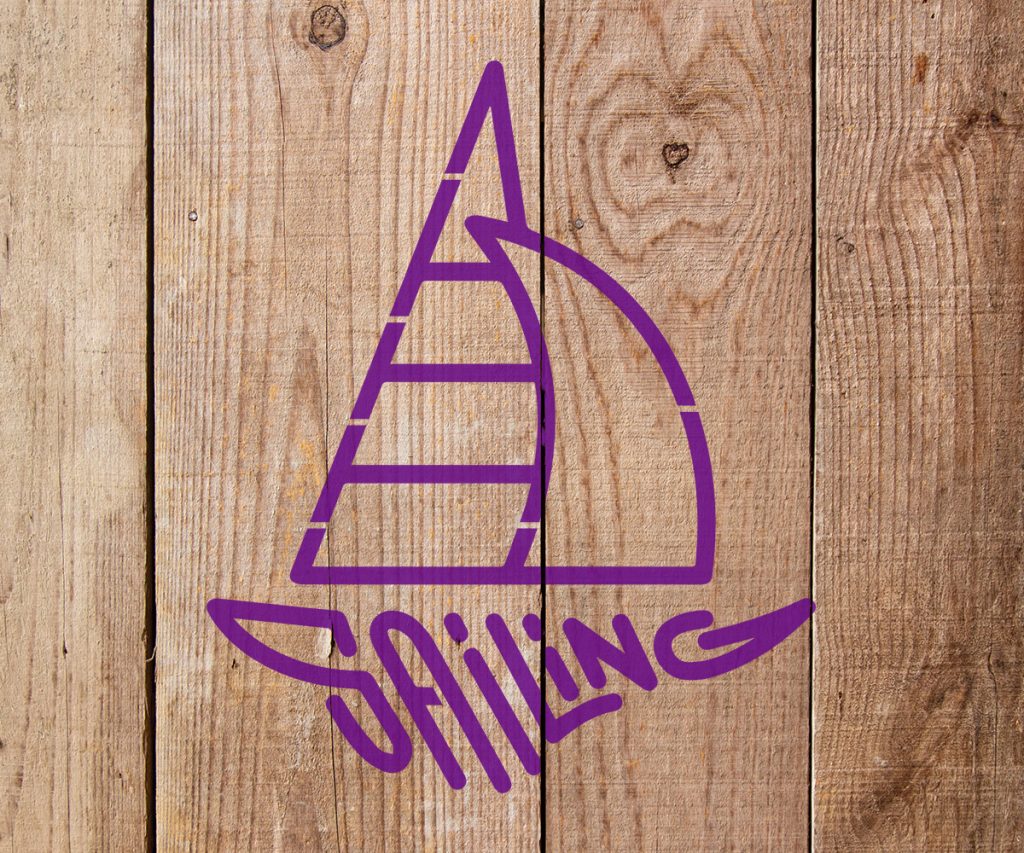 When you browse through the hundreds of designs sold at Stencil Giant, you'll notice that they come in two basic flavors: Fundamental and faithful replications of real-world animals and items, and those that combine patterns with an eye towards artistic license. This Whale In Wave Stencil falls somewhere in the middle. The whale is immediately identifiable as a mighty orca, but the way this killer whale flows into and out of the wave is nothing short of impressionistic art. While the majority of designs on this page are perfect for sea lovers, this one is beautiful enough to be appreciated by anyone with an appreciation for grace and elegance.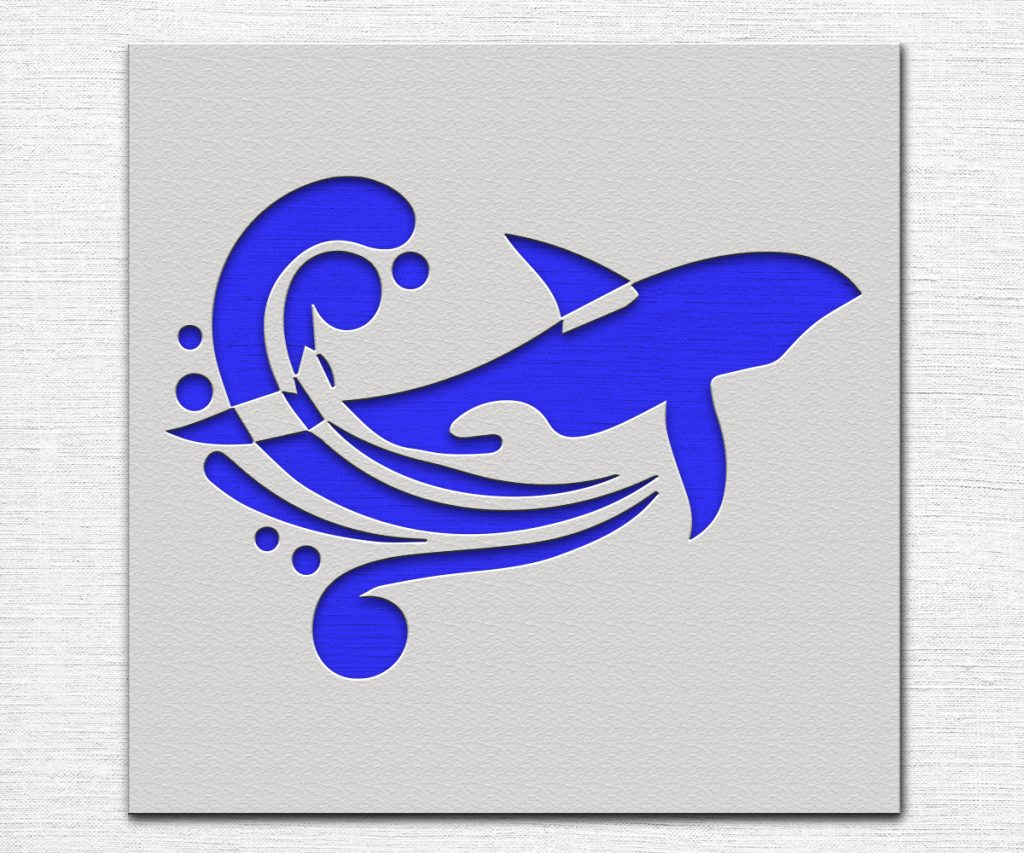 Some of our earliest childhood memories come from holding large seashells to our (then) tiny ears and "listening to the sounds of the ocean" inside. We later learned, of course, that this peculiar effect is caused by the shape of the shell and how it interacts with the air, but that doesn't take away the magic of those memories. Nor does it dissuade us in the least from admiring the unique beauty of these shells, which make for such elaborate, exquisite homes for the sea's strangest creatures. Humans love to decorate with shells, but you can decorate with paint when you pick up this lovely find on the beach. Er, we mean, in the Stencil Giant store.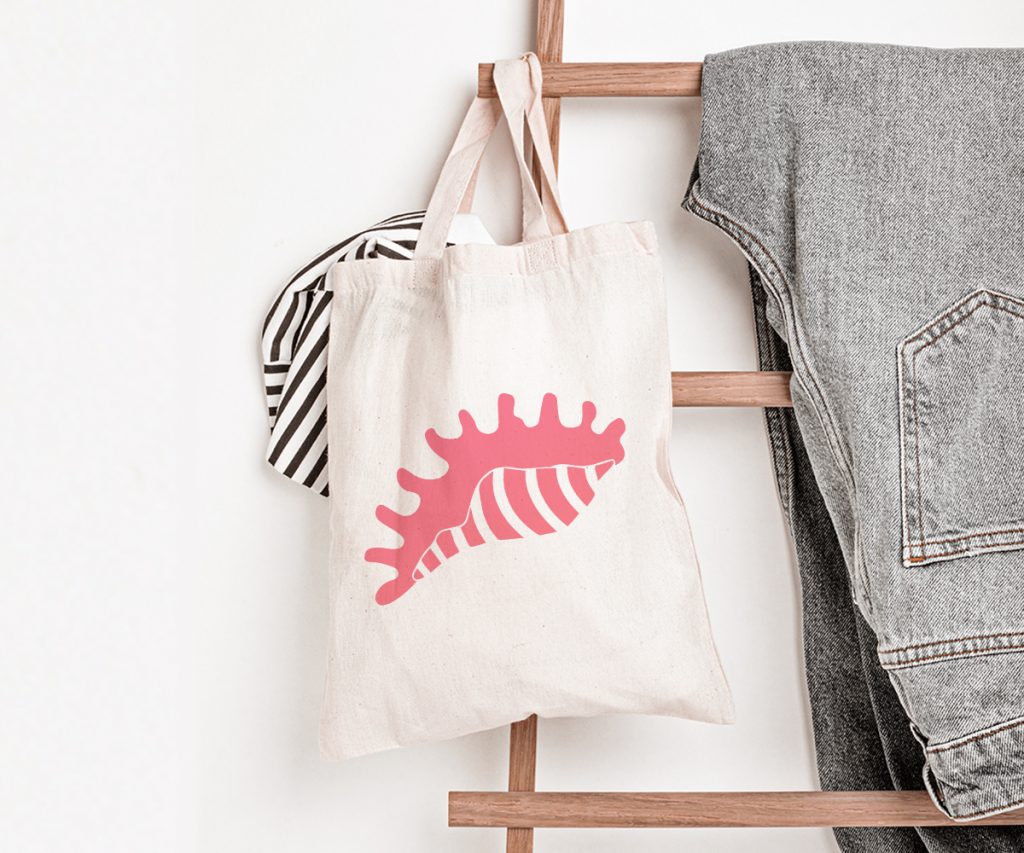 As much as we naturally associate the seas with fish and other water-dwelling animals, there is another species that could not survive without the bounty of the ocean. We're talking, of course, about seafaring birds such as the pelican! These remarkable birds use their gigantic, flexible beaks to scoop unsuspecting fish right out of the water. If you ever get the chance to watch these birds in action, it's worth the trip! Until that time, you can use this Pelican Stencil to create a picture-perfect replication of one of the sky's oddest-looking occupants.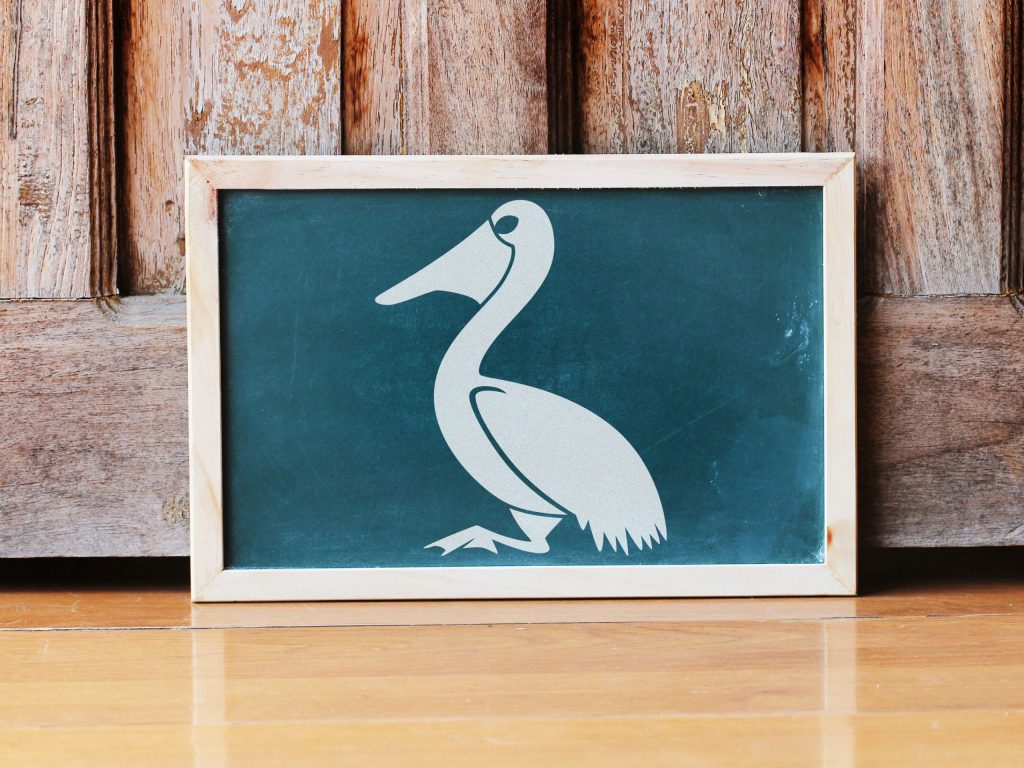 We suppose it would be difficult to pinpoint what, exactly, turned these fish into the official symbol for Zen, but there is something undeniably peaceful about watching these glimmering beauties swim in their pond. The way their orange scales glitter in the sunlight is a sight to behold. And with a little bit of creativity and imagination, you can bring that memorable image to life…with a bit of help from this Two Koi Fish Stencil. This would make a wonderful picture for a meditation room, a setting with an Asian-inspired design, or as a collage with other Zen-like stencil paintings.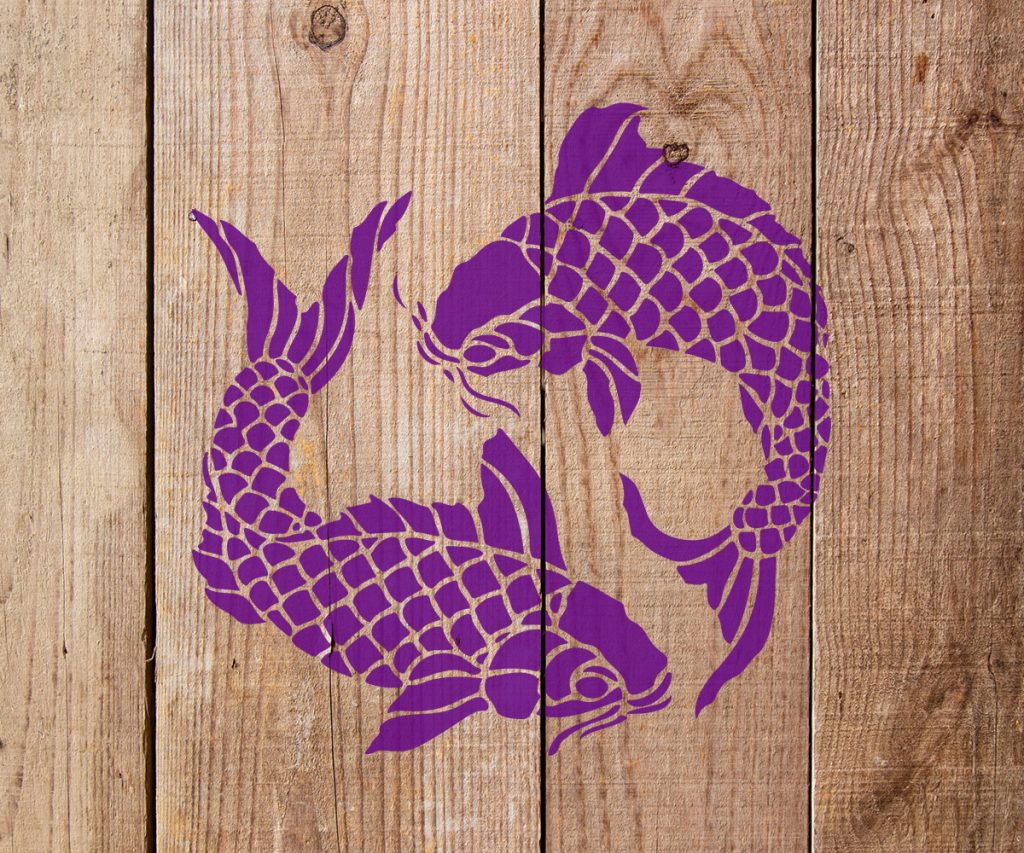 Did you know that sea turtles are among the longest-lived creatures on the planet? Indeed, if we stretch a bit and include the Galapagos tortoise in our discussion, we're talking literally about creatures that can live hundreds of years! That kind of longevity can only be dreamed of by humans…but dream about it, we will! You can foster those dreams with this Turtle Stencil, which depicts a happy, swimming guy who looks like he's having a lot of fun. And we don't doubt that you'll have a lot of fun putting this design on the perfect surface.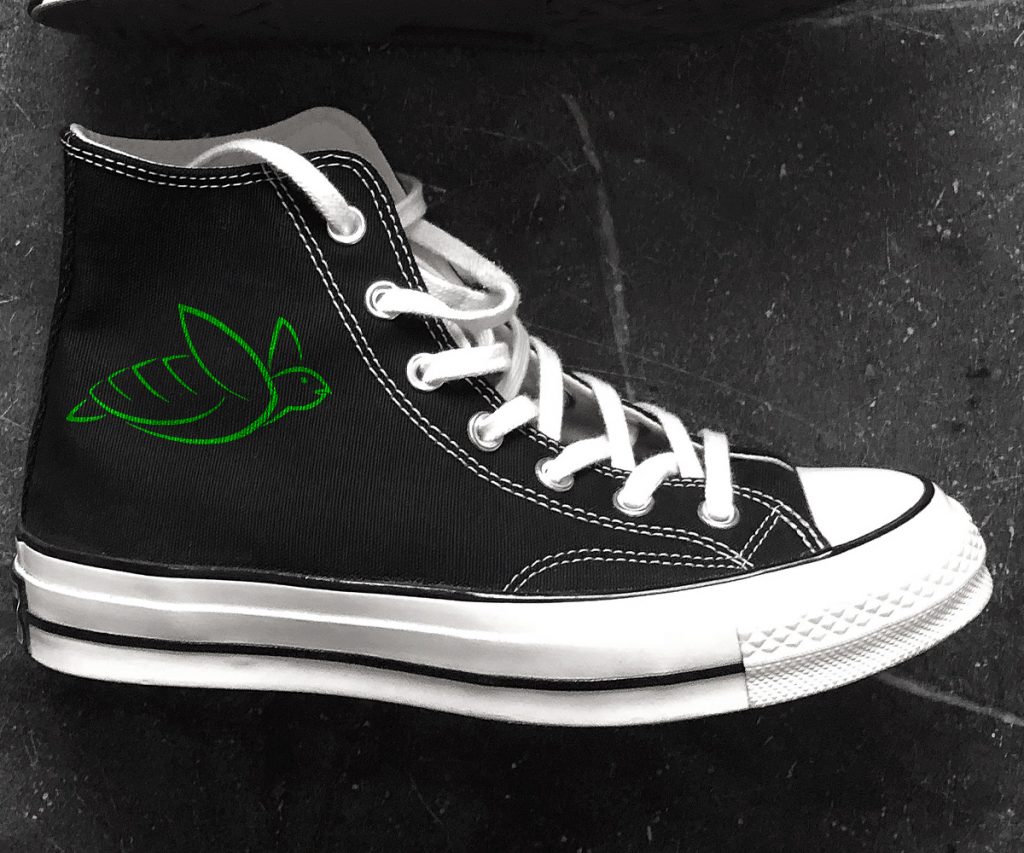 No other fish that we can think of represents the sport of deep-sea fishing like the sailfish. Isn't this exactly the picture you have in your head when you dream about bringing back the Big Catch from one hundred miles offshore? If you or someone you love is enthralled with fishing, this Sailfish Stencil is a must-have! With no more experience or talent than it takes to trace your hand or spray paint out of a can, you can create the stunning image of a sailfish with terrific results – every time! If you've dreamed of doing something like this but never felt you had the skill to see it through, this stencil can be the bridge that takes you there.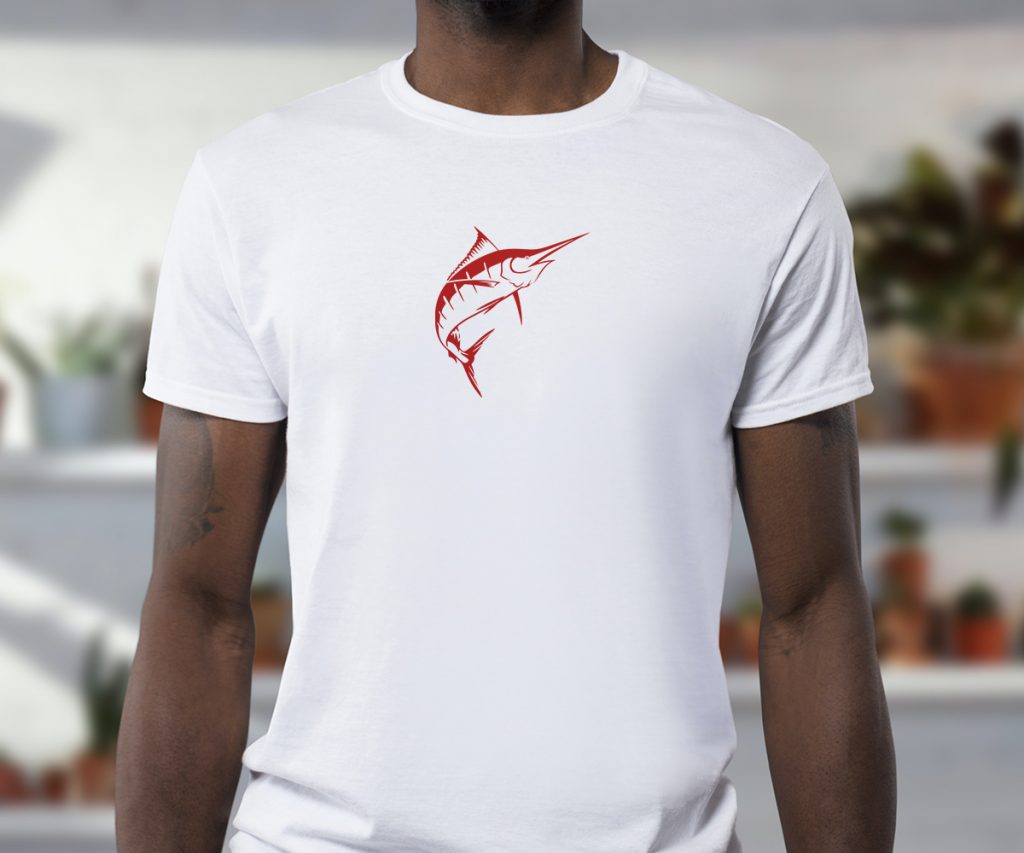 Easily confused with its close cousin, the bottlenose dolphin, the porpoise is a similar sea-dwelling mammal that shares many characteristics with its arguably more famous relative. They are alike in that they are intelligent, playful, and social, and they – of course – look nearly identical to the untrained eye. So much so, that you could easily use this Porpoise Stencil to represent a dolphin leaping out of the water – don't tell anyone we said so! If someone does come along to "correct" you, just tell them that you mixed them up on porpoise. [Editor's note: We at Stencil Giant humbly apologize for this joke.]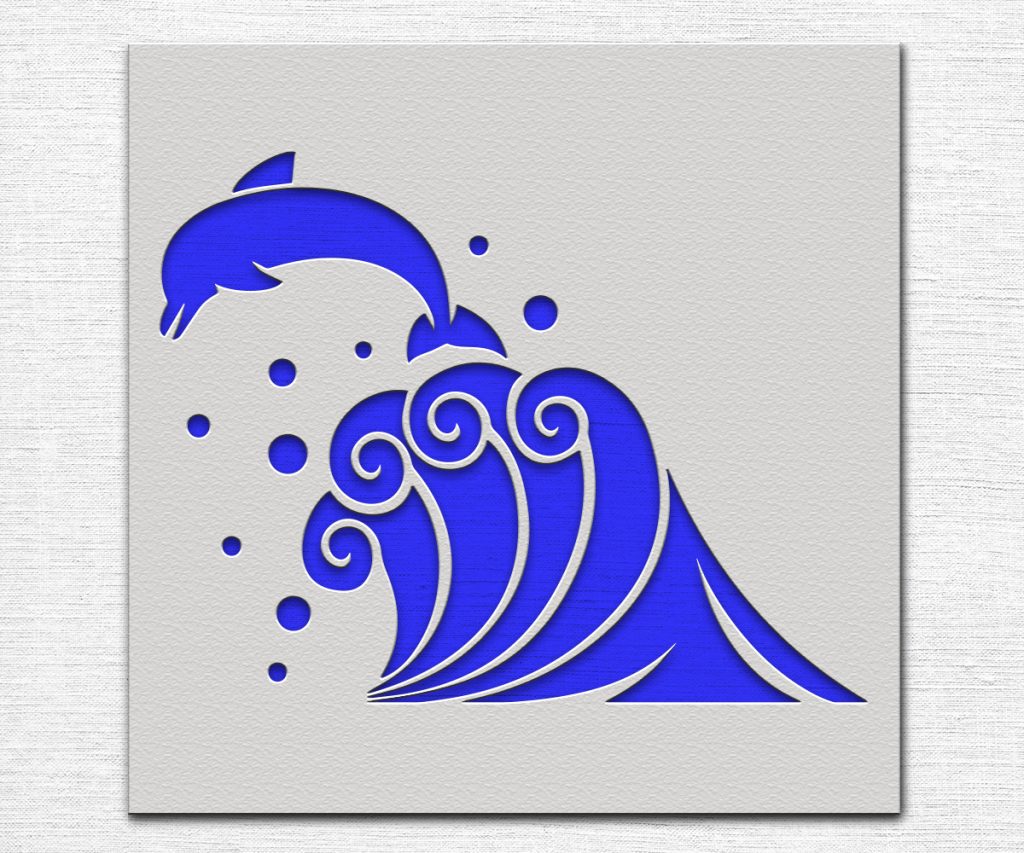 As we move through this list, we can't help but get a vision in our heads. We see a kid's bedroom, and we see it covered in the wonders of the sea. There are stuffed sharks lined up on the toybox, there is an ocean-themed alphabet poster in one corner of the room. Maybe there are even a few seashells lying about. But the walls are the main event, covered as they are in whales, fish, and even seahorses. Seahorses, you say? Oh yes, with this Seahorse Stencil, you can even bring the most mysterious creatures to life in a new setting.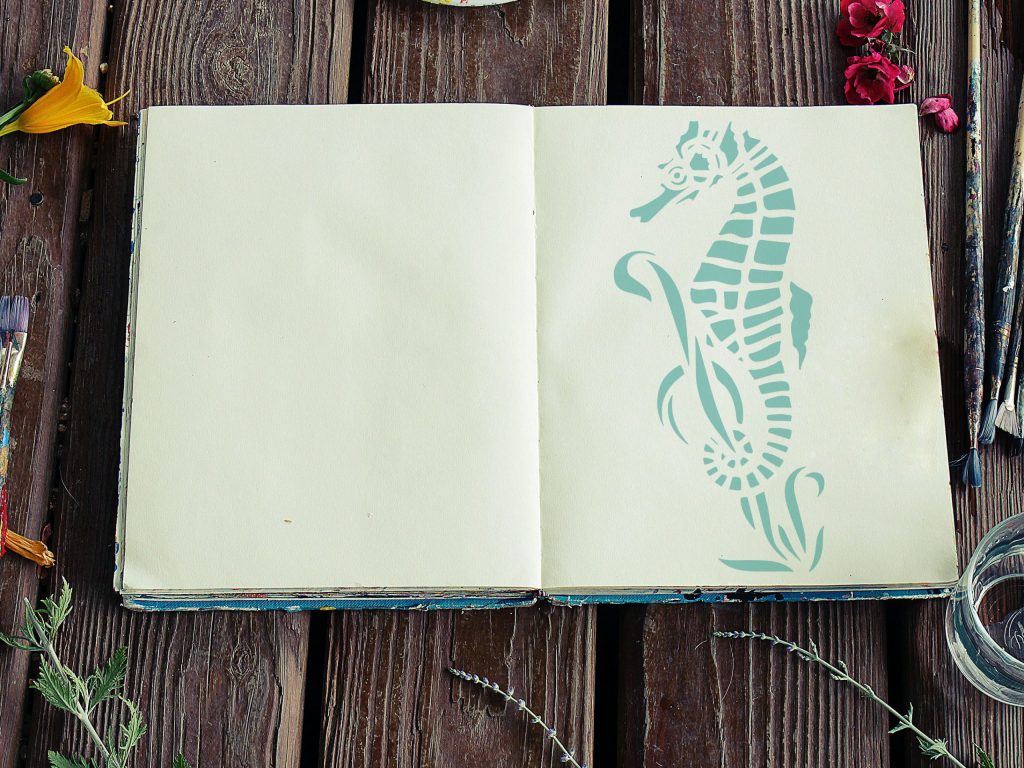 We'll be honest: Drawn butter is what comes to mind when we see this stencil. We're not sure if that's a good thing or a bad thing, but hey, we won't apologize for loving our seafood! If you feel the same way, this stencil would be an easy way to decorate your tablecloths and napkins for an all-out seafood feast. Tell all of your friends and neighbors to stop by, because you're serving up the best Maine lobster that ever came out of the sea. Or, you know, cook up some fried fish and save the good lobster for a special occasion.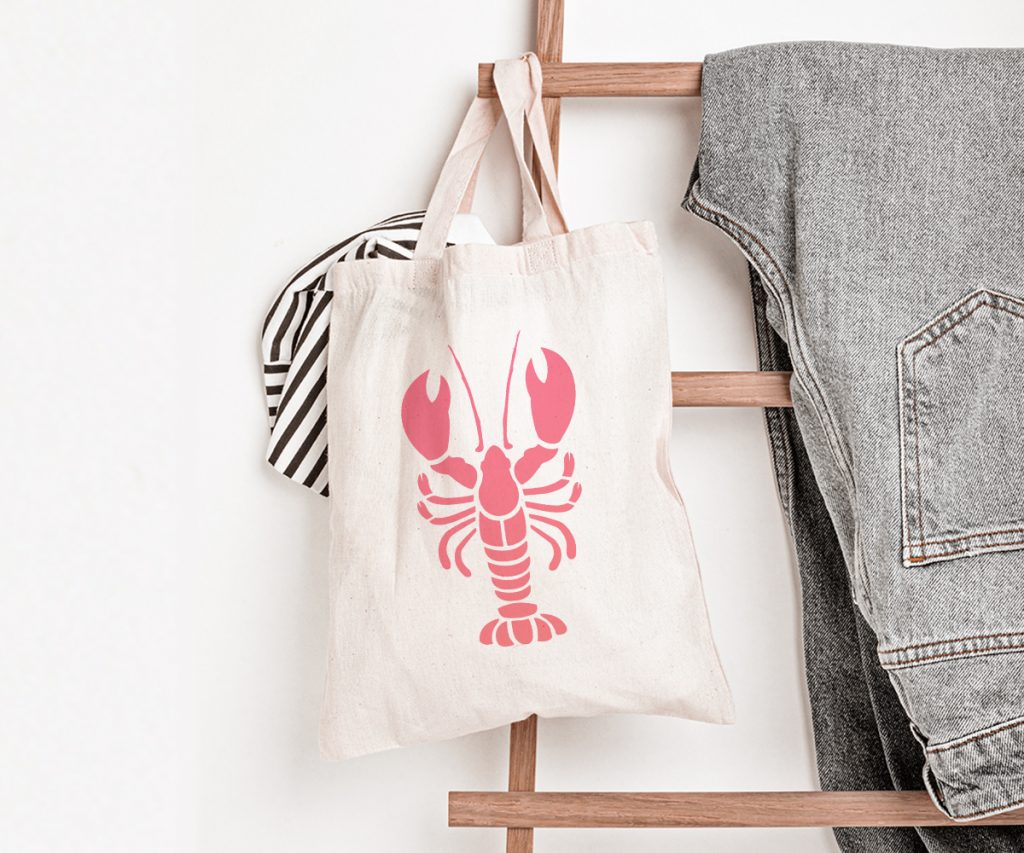 Strangely enough, one of the most evocative stencils in our collection is this Mermaid Stencil. We only say "strangely" because the mermaid doesn't technically exist. In fact, it is said that the myth of the mermaid was created when sailors first caught sight of the manatee and mistook it for a half-fish, half-woman. You know, the way those things go. We're not exactly sure what kind of women these sailors were around, but that's a discussion for another time. If you want to create a nautical theme that hints at the fantastic, this Mermaid Stencil will get you several steps closer to the finish line.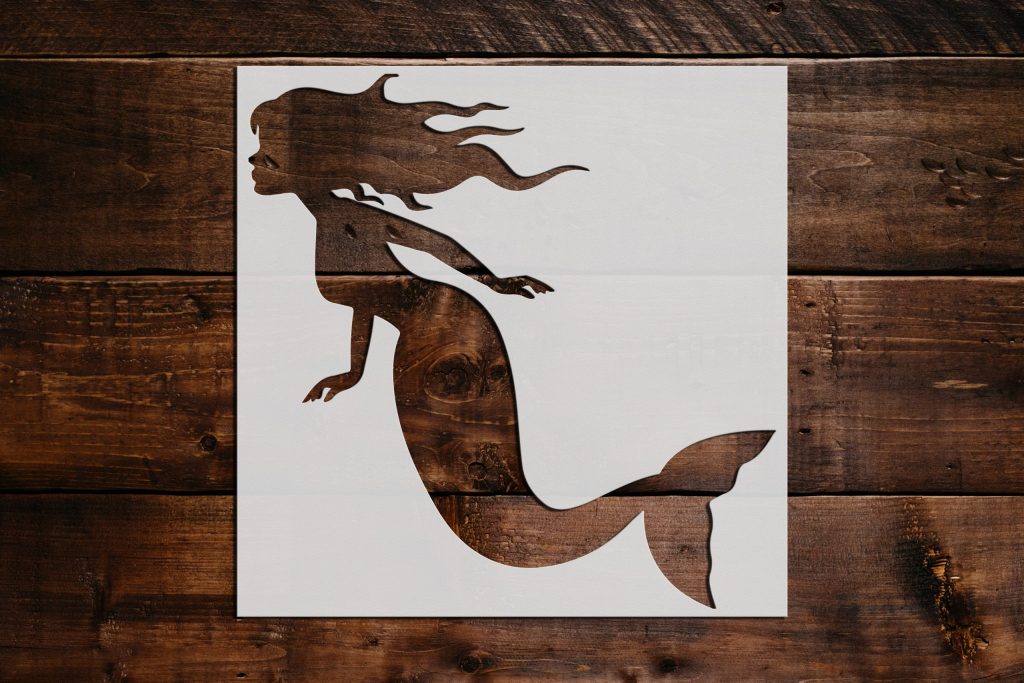 We started this list off with a shark, so it only seems fitting that we end with a shark's most prominent symbol: The fin! As far as appendages go, it's hard to think of one that strikes more fear in a person's heart than that of the shark's dorsal fin cutting through the dark blue waters. You can practically hear John Williams' iconic theme music blaring from this stencil: Buh-bump…buh-bump. But you have nothing to fear, because our stencils are durable, flexible, and easy for first-time stencil artists to use. As long as you bring the creative spirit, this stencil will do all the rest. Have fun!